MILANO – Giuseppe Zanotti's Spring Summer 2021 collection brings the idea of transformation to a new level.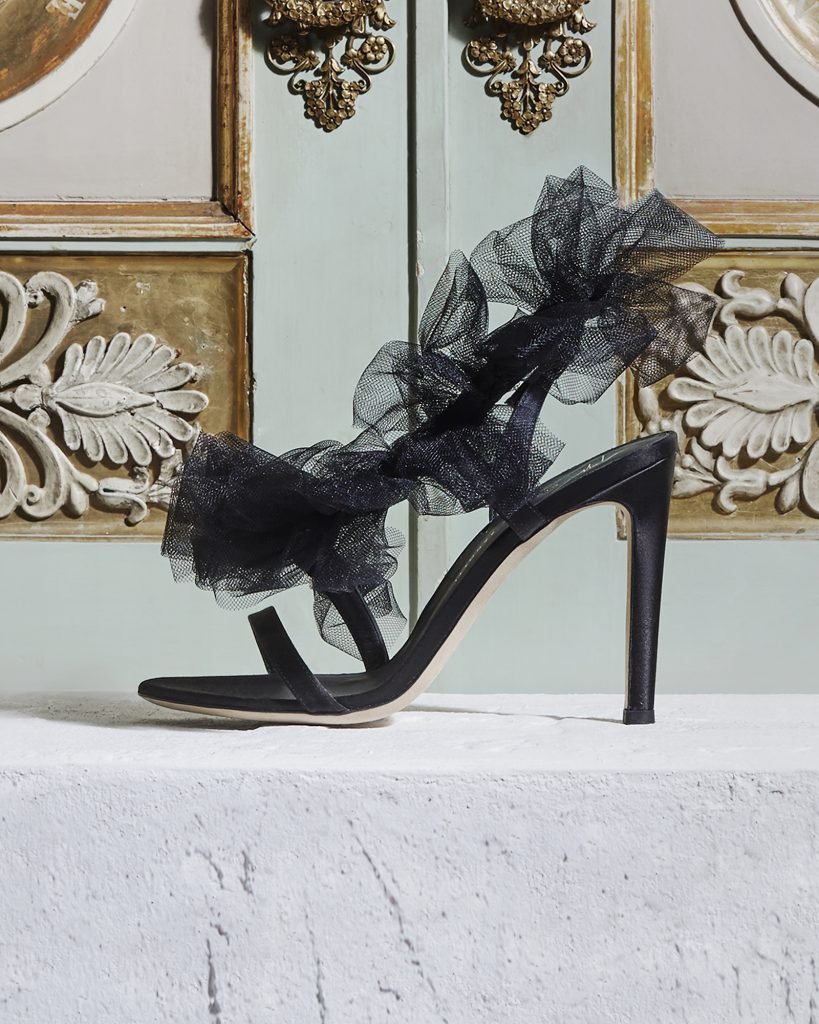 It's a step-change that started by first reflecting on the results of the past few years and all the unexpected and diverse experiences that have fed into them up to now.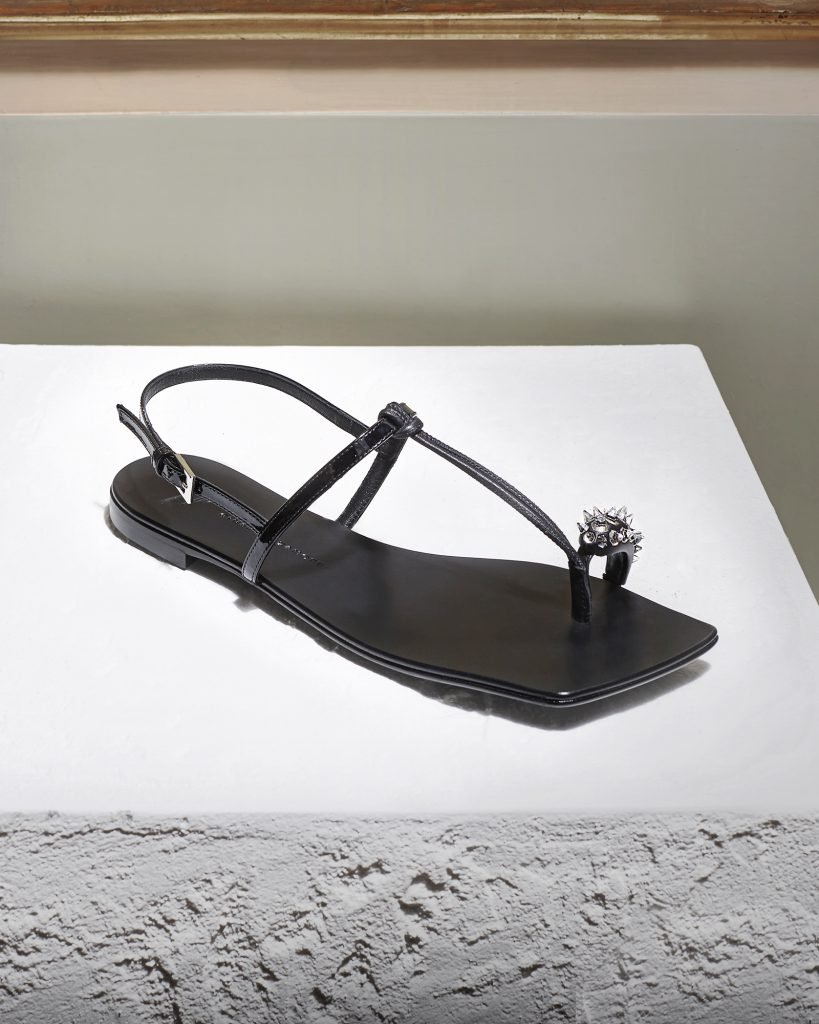 As we hold a mirror up to the societal changes we are experiencing, the collection seeks to break down every barrier, every limitation and aim for the absolute.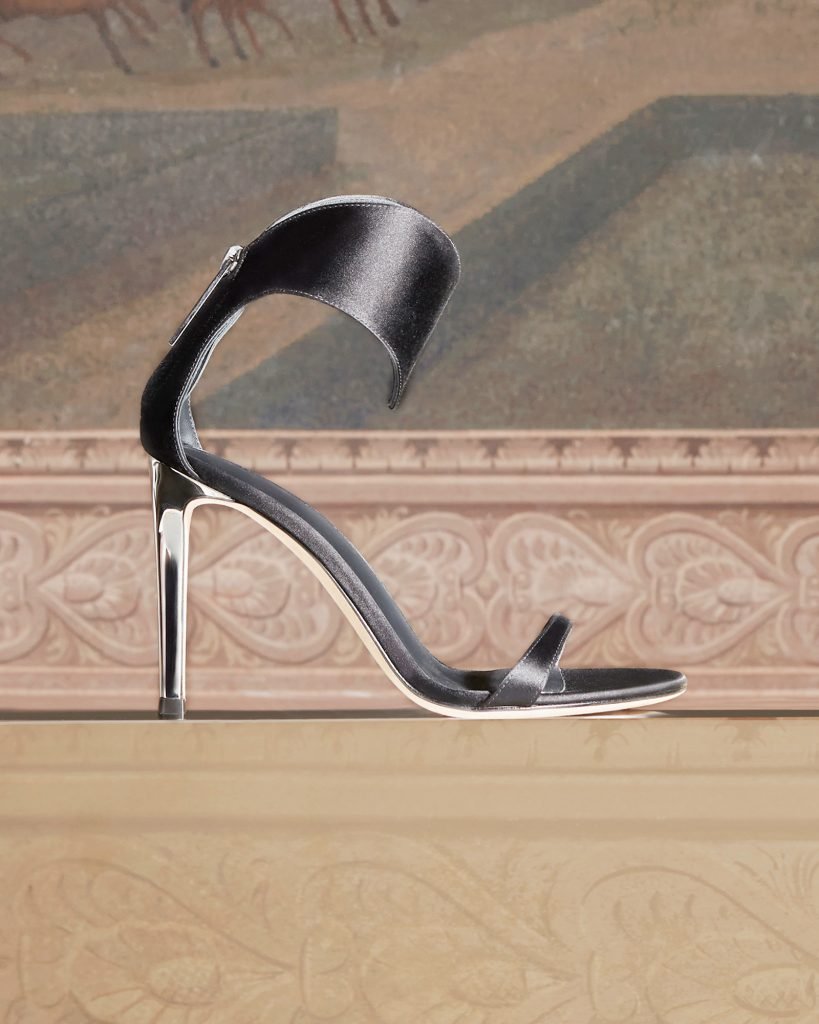 In this new dimension, the concept of seasonality gives way to a constant flow of ideas that transform a story into multiple chapters. The desire to rewrite one's own stylistic code translates into a language that is insistently of-the-moment.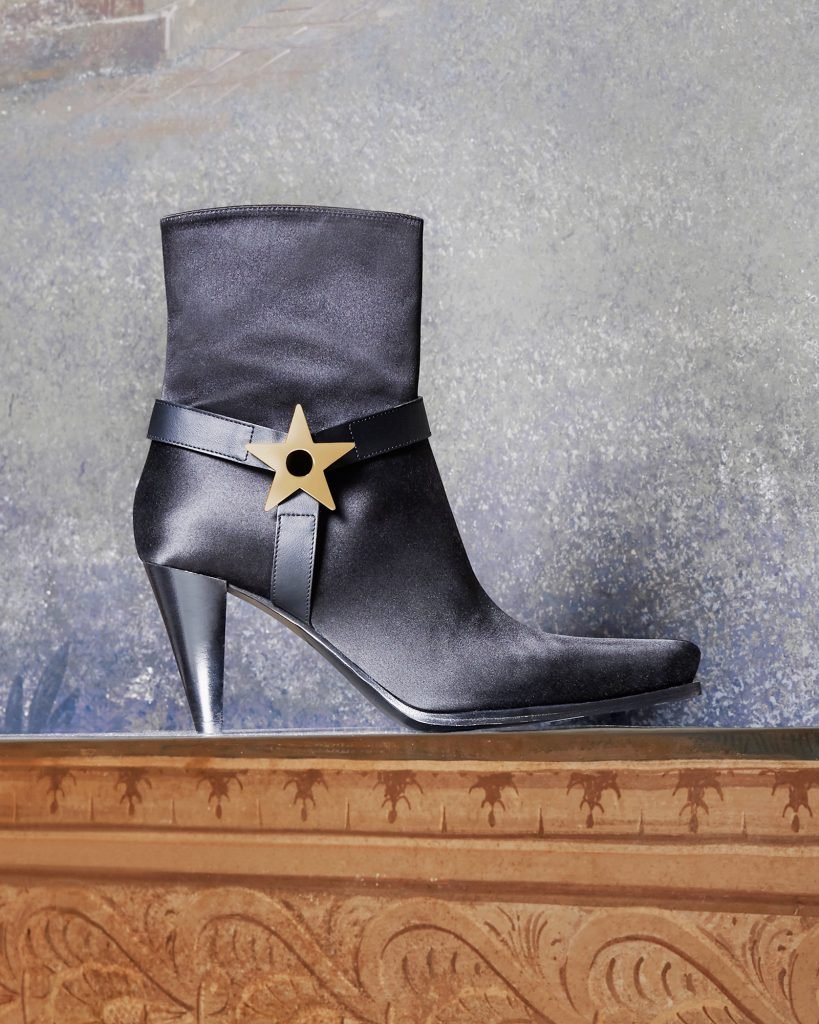 The choices behind the women's collection are clear, precise and categorical. Starting with the silhouettes and continuing through to the color scheme, which alternates from pure black to bold, bright colors to subdued tones, like antique pink and light brown.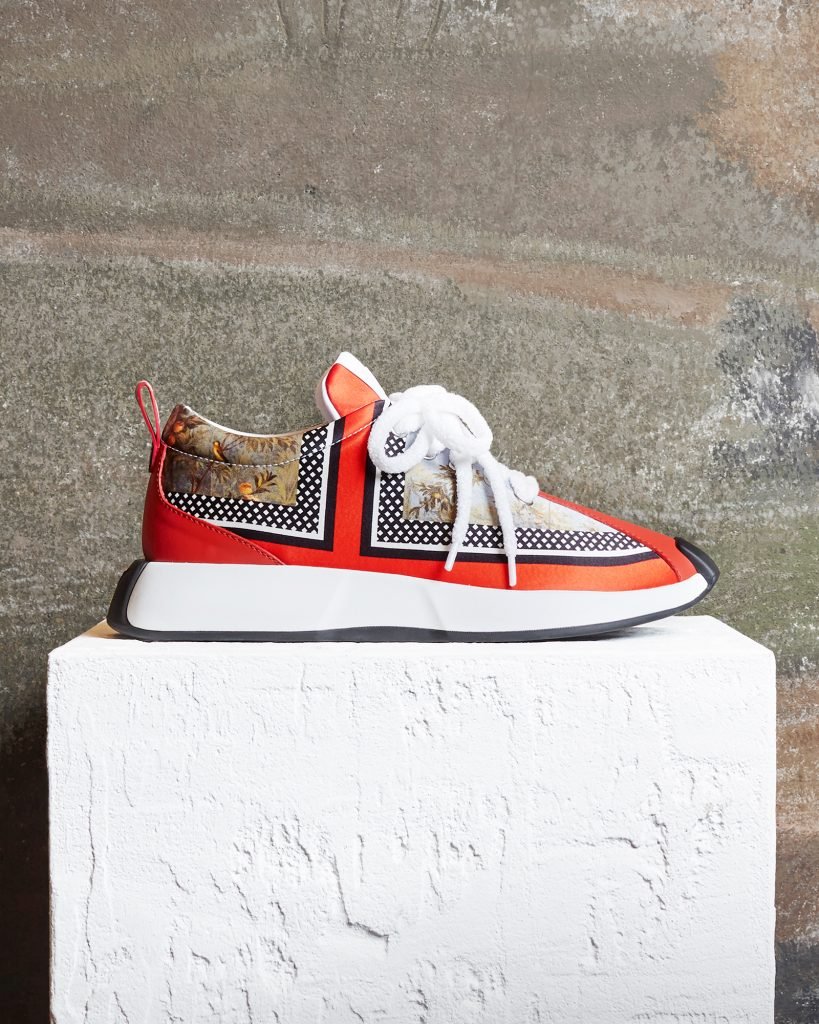 We start with spring's new booties. Crafted in suede, with a 6-inch heel, they feature American Western details yet exude a certain Parisian chic.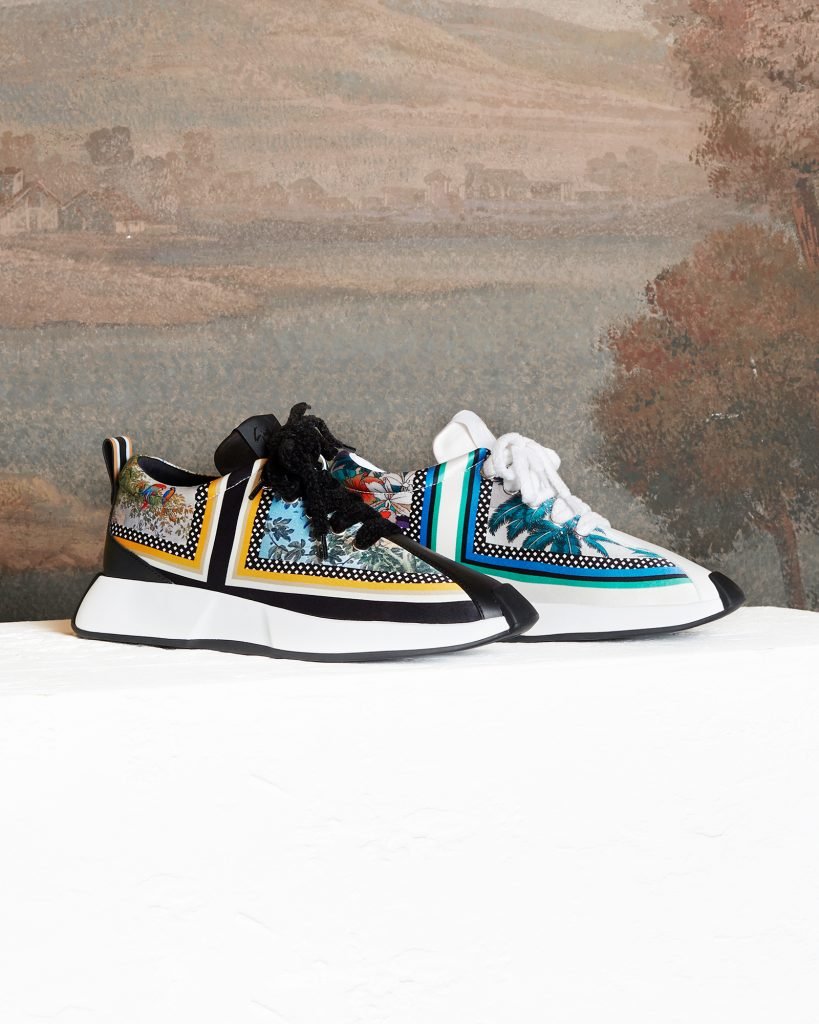 From their gold star embellishment to their pointed silhouette, these boots exude the collection's seasonless statement with their strong, androgynous energy.
From booties to sandals, for spring it's all about hidden gems. Our new jeweled sandal, featuring a massive golden chain, channels a certain Broadway musical bravado. With its oversized decoration, block heel and square toe, it's ready for its on-stage spotlight.
Our evening sandal on the other hand is wrapped in a cloud of organza and chiffon that exalts our time-honored craftsmanship. While our new "ring" flat evokes an edgy new spirit with its spiked rhinestone and asymmetrical square shape.
Turning to men's, the season unfolds with similar stylistic changes. Shoes that appear heavy are actually crafted with ultra-light treads and embellishments. When it comes to proportions and balance, the seemingly disproportioned plays a leading role.
At the center of the men's collection are the season's new loafer and sneaker.
The former is crafted in a floral silk jacquard reminiscent of patterns from the early 1900's and is further enhanced by bold colors and luminous crystals.
The latter transforms sneaker culture into pure experimentation.
Named the FEROX, its silk upper juxtaposes pop art motifs with classic florals for an unexpected graphic mash-up.
By utilizing silk-a traditional evening material-the standard bearer of streetwear becomes something more transversal, lighter-a step closer to evening.
Pentru a fi in permanenta la curent cu ultimele noutati si informatii legate de fashion,urmareste-ne pe Facebook.